Queen of Kalbelia Dance - Padmashree Gulabo Sapera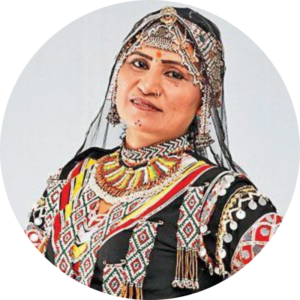 Gulabi Sapera is a dancer from Rajasthan, India. She was born in the 1960s in a gypsy community. She would have been destined to continue living according to the precepts of community life of a low caste in this country, if her passion for dancing and singing had not been so important.
Gulabi Sapera has become a celebrity. She is nicknamed Gulabo, masculine by her first name, because considered for her merit of having fought as a man to obtain this artistic success.
Booking contact for worldwide
Rahis Bharti.